A wealth of comprehensive and authoritative art information
Artron.Net strives to build an all-media team with bureaus all over the world for immediate access to global art news and market information. As a leader of China's media outlets, it provides the users with authoritative coverage in all forms of media. Numerous excellent columns have been created with professionalism and rich art resources, including Artron Headline, Artron Express, Artron Column, Artron Exhibition Information, Artron Guide to the Exhibition, Artron Round Table, Artron Open Class, and Public Lectures,etc.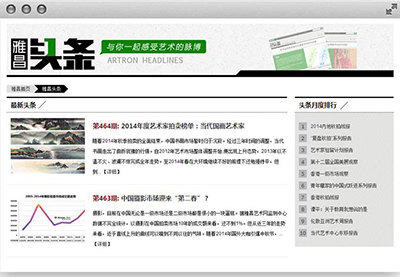 Artron Information
To present the truth of the art world.
Artron.Net provides you with global art information through four major columns including Artron Headline, Artron Express, Artron Observations, and Artron Column. With in-depth profiles and timely reports, it has started a brand new mode of art news communication to analyze the hot topics of the art industry through special series and observations.
Artron.Net is the first of its kind to release live reports of art events over 60% circumstances, with more than 200 pieces of first-hand news and 800 pieces in total every day, holding a substantial lead over its competitors.
The news and information released on the website attracts 500,000 page views and reaches 70,000 people every day, with 7 pieces of news viewed by each person.
Over 50 artists and scholars and 150 staff writers have opened their own columns with more than 30 feature stories every day.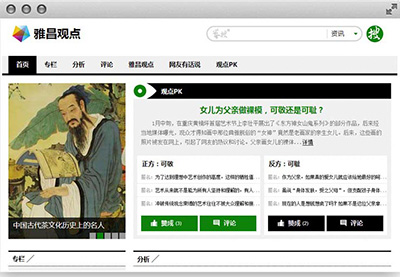 Exhibition Reports
The most domestic exhibition information
Artron.Net covers all art exhibitions of mainland China with columns including Artron Exhibition Information, Upcoming Exhibitions and Artron Guide to the Exhibition and provides a wealth of exhibition information through various forms including images, texts, and videos. Artron.Net even invites the curator and the director of an exhibition to guide the tour and interpret the motive of the artist and the intention of the curator, so that the users can feel the real charm of art in a way as intimate as possible.
Apart from offline exhibitions, Artron.Net plans online exhibitions to provide a brand new art communication platform for curators and artists using the most advanced computer technology.
Artron.Net offers the information of over 28,800 exhibitions and 232,773 exhibits, and updates regularly on art exhibitions in mainland China, Hong Kong, Macau, and Taiwan as well as overseas.
In 2015, Artron.Net has recorded the information of 3,640 exhibitions of the year, with the most extensive coverage in the country.
Artron Classroom
A spectacle of knowledge that brings art around you.
Artron Classroom takes advantage of the best domestic resources to produce its own videos for art education and broadcasts the sound of art around the world to its user on Artron Network Television to create an excellent academic atmosphere. Artron Classroom categorizes its videos according to art types, universities, art museums and auction houses, so that the users can easily find what they need. Its sub-columns include Artron Open Class, Public Lectures, Investment Classroom, Gallery Stories, Artron Round Table, Art Marketers, and On the Film into Three. The users can customize their own art lectures in order to enjoy a spectacle of knowledge that brings art all around.
Artron.Net has produced more than 1,600 episodes of Artron Classroom and carries out the program Artron Open Class jointly with 10 authoritative art institutions.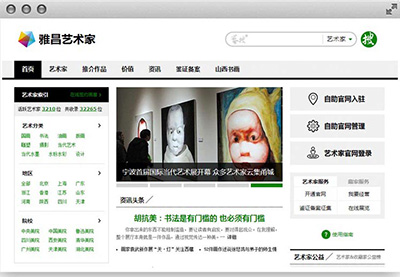 A Online Community
A diverse and interactive platform within China's largest online art community
Artron Blog has attracted billions of users over the years and has brought together China's most prominent art experts, including artists, educators, critics, collectors, media professionals, and officials of art institutions. Famous figures such as Jia Fangzhou, Yu Hong and Liu Yi have opened their blogs here and enjoy interacting with other bloggers.
Artron Forum has altogether 40 sections that cover the entire art collecting field, offering an environment for communication between all art lovers.
Online users reached a peak of 36,000.
The volume of discretionary online trading among the users keeps breaking its own record, with approximately 800 deals conducted every day.
The Forum provides opportunities for collectors to participate in antique appraisal TV programs such as Set with One Beat.
The total bidding price of artworks recommended by the Forum to China's leading auction houses has reached 120,000,000 CNY.