Media Influence
A leading art media outlet with an influential authority
Artron.Net has raised its media value over the past 15 years through hard work and with the trust of more than 2,000,000 elite users.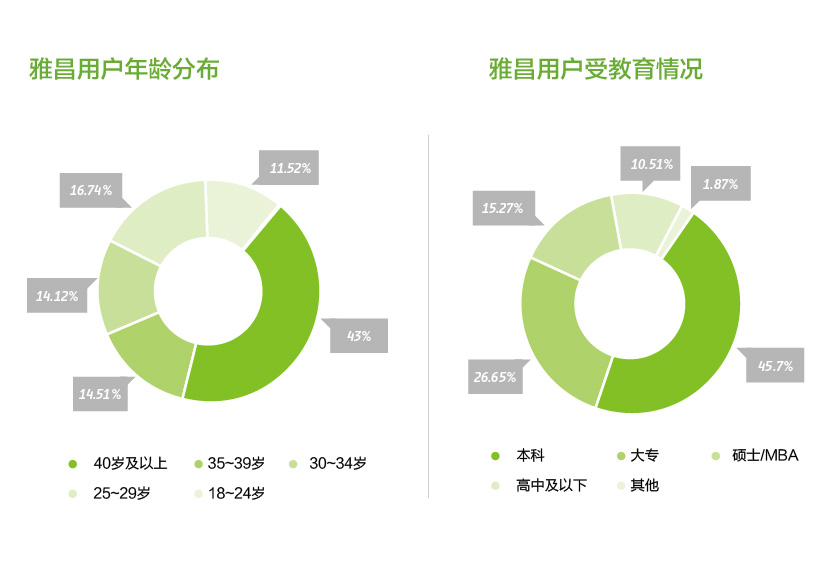 Huge numbers of users attracted to a fully committed art media outlet
On a daily basis, Artron.Net attracts:
- 8,050,000 page views
- With a peak of 15,000,000 views
- Per month, Artron.Net receives a total of 14,000,000 visitors
- Baidu search results: 25,100,00
- Google search results: 3,260,000
- Ranking on Alexa China: top 300
Professional information wins trust
As a professional website within the art industry, Artron.Net provides its users with authoritative information thus resulting in a high recommendation rate and large readership.
- Artron.Net has 200,000 registered active users per day.
- Over 80% users say Artron.Net is of great help.
- Nearly 80% users say they are attracted to Artron.Net.
- Over 90% users are willing to recommend Artron.Net to others.
Website reading:
Most of the users on Artron.Net are mature, professional, and attentive.
- 240,000,000 pages viewed per month
- 33.3 pages viewed per person per month
- 11.6 pages viewed per person per day
- 6.98 pages viewed per person per visit
User loyalty:
Artron.Net users have developed a loyal tendency to regularly browsing and reading the contents of the art platform.
- The average visit duration per person per month is 30.2 minutes.
- The average visit duration per person per day is 10.5 minutes.
- The average visit duration per person per page is 54 seconds.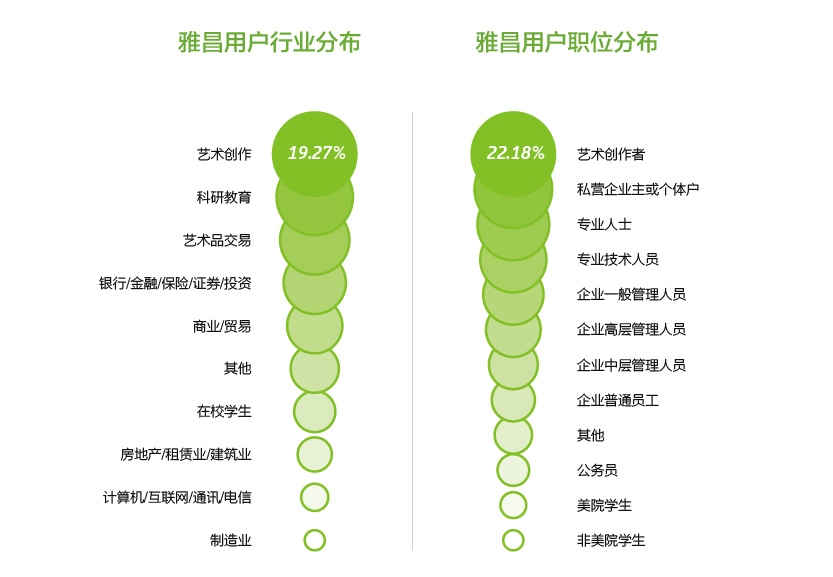 Bringing together those with profound viewpoints
As a leader of the art industry, through its profound analysis and authoritative guidance, Artron.Net creates increasing value for the operation and development of the art market which is intentionally targeted at a large part of social elite.
The target users of Artron.Net are predominantly gentlemen, mostly veterans from the art circle. They are well educated and have a stable income with a clear vision of themselves as well as being more willing to accept the artistic and cultural value of art collections.
- The average yearly income of a dominant male user of Artron.Net is 368,800 CNY.
- Nearly 80% of them are accustomed to purchasing luxury items.
- The number of artworks owned per person is 53.81, worth 1,187,900 CNY.
- Nearly 30% of the users own more than 100 artworks.
- Artron.Net users' demographic