Internet Services
Artron.Net Founded in October 2000, artron.net is a world-renowned professional portal to China's artwork and China's largest comprehensive art service platform. Artron.net aims to, upon internet IT, provide art industry with professional platform services, including information, data and transaction platforms, for artists, craftsmen, designers, auction firms, art galleries, antique shops, artwork shops, artwork buyers and art fans. At present, artron.net boasts 3.82 million professional members, 8.9 million average daily browses (with 15 million daily browses at the peak), ranking among the top 300 in Alexa Chinese and the first among global art websites.
Data asset services
Artists should use Smart Archive, a professional art data asset management tool
Smart Archive is Artron Art Group's art data asset management tool designed for artists, aiming to help them save management costs and specialize in art creation. It sets up personal information platforms for artists so that they can manage their works, information, exhibitions and transaction records more conveniently. Meanwhile, based on big data and model algorithm, it analyzes market values of artists in an authoritative way and help them to set up multiple channels for self-promotion and transaction, precise communication and efficient realization.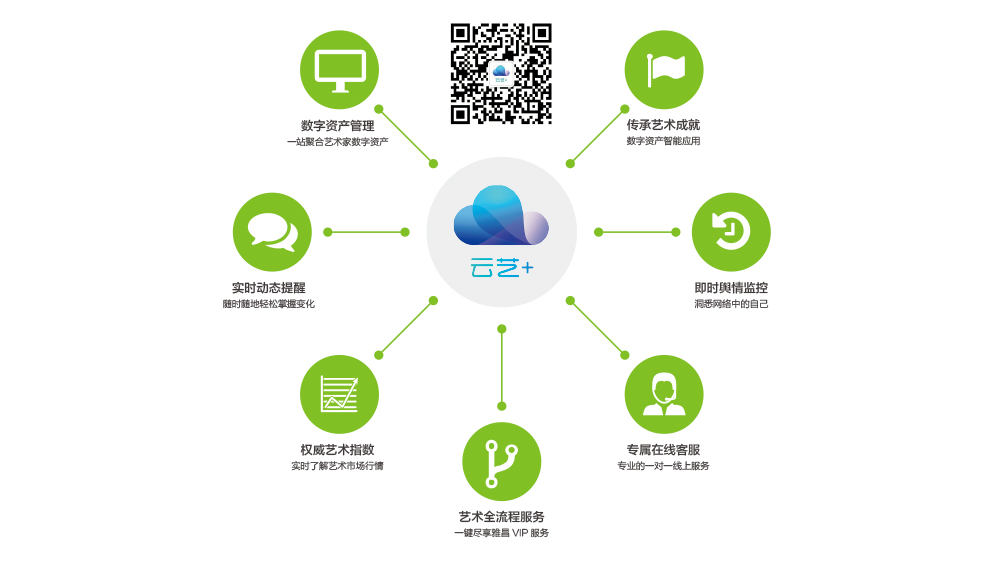 Management: Safe storage, data integration, multiple terminal use and real-time sharing to simplify artwork management
Promotion: Multiple channels, precise coverage and exact reach to facilitate art promotion
Advice: Professional analysis and report generation to provide career advice
Cloud assistance: Capable of social contact, operation to help you deal with troubles in a professional way
Art data analysts and collection advisors: Authoritative art data analyses solve confusions about artwork collections. Huge data accumulation helps avoid investment risks.
copyright reserved 2018 Artron Art Group Copyright Guangdong ICP Preparation 06016259 Beijing Public Security Preparation 110105012903

Top