Artron Books owns the most professional art buyers who search and select books from Asia to Europe and America, building the close relationship with the world's top publishing houses. This team knows profoundly the world trend of art market and customers' needs. Therefore, the experts could select precisely the art books and recommend to the customers. When books arrive in the centre, another team of research, mostly having the academic background, will divide all books into more specific categories such as Chinese classic art, Occidental classic art, collectibles, photography and so on. In the elegant environment, customers could explore art books guided by the professional guiding team.

After 8 years of conception, the first Artron Art Centre has been accomplished in 2014 in Shenzhen. The construction area is 42,000㎡.The centre includes an innovative combination of museum and library, a gallery, a theatre and 7 exhibition spaces. Famous Taiwan culture innovation group FLANEUR CULTURE LAB (former founder team of Eslite Bookstore of Taiwan) as the leading consultant, the centre is made by a group of celebrate designers and experts.
List of designers:
Building: URBANUS (Shenzhen)
Interior design made by COBA DESIGN (Taiwan)
VI system: Michel de Boer (Netherlands)
In 2015, Artron Wall wins the « communication design »prize of REDDOT AWARD of Germany.
With the advanced digital system, we aim to build an authoritative art education center, a highly valued platform of the exchange of the premium art market information and the integrated services of art.
1.In this modernized art centre, people could discover a spectacular wall of art books – Artron Wall. With a scale of 50 m(width)×30 m (height), the wall collects approximately 50,000 titles of featured art books selected from 2,000 international publishers, covering 10 main languages. The centre will collect over 12,000 titles of books in total when fully opened.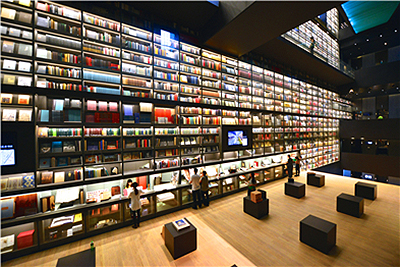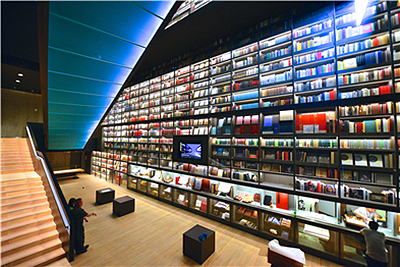 2.The lobby: showing the history of Artron Art Group and its development over 22 years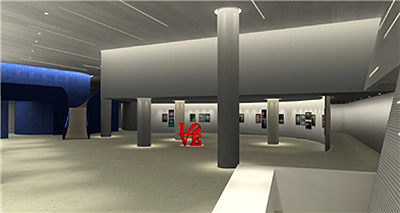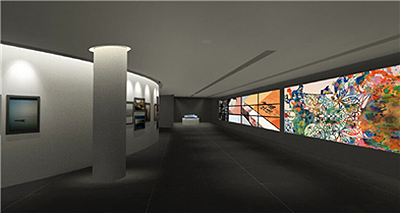 3.Artron Book Museum: an innovative combination of museum and library. On the 5th foor of the centre, all books are sorted and displayed according to what the museum and library requires. People could travel through time and cross the regions to view Chinese art and world art in 2 different sections. Four VIP rooms represent four artistic subjects: Art business school, Grand style, Classic Chinese art and wabi-sabi to meet the social and instructive demand of clients.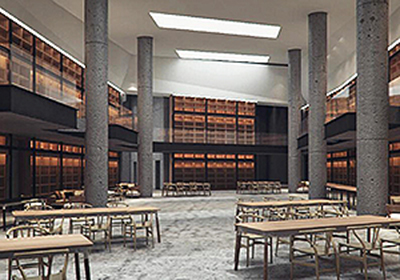 4.Theatre: An outdoor space for exhibition and small perform.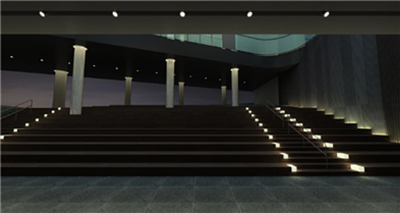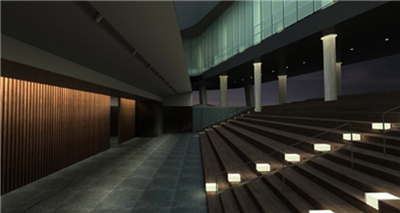 5.Multi-functional room: a space for conference, salon and art programs.
6.Gallery: space for both independent exhibitions and imported exhibitions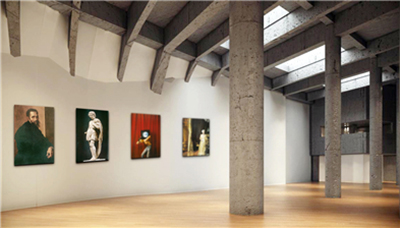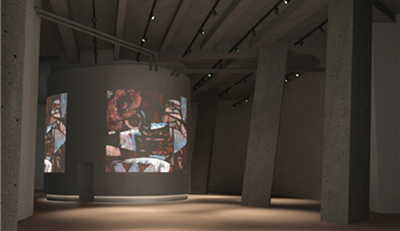 7.Boutique: delicate art products selected from world's gallery shops and independent brands.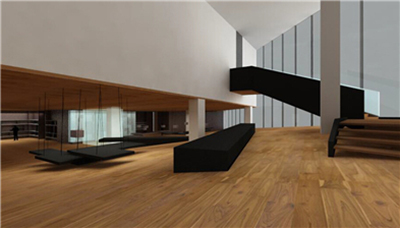 8.In the centre, customers could enjoy the exclusive new services regarding with the art books:
-One to one art book consultation
-Personal bespoke
-IT reading experience
-Abundant art activities
-Food and beverage