Artbook Metro is the only reading application that be absorbed in art in China, include calligraphy, Chinese painting, oil painting, sculpture, design, photograph and all major kinds of art, supports all iOS, Android system device data sync .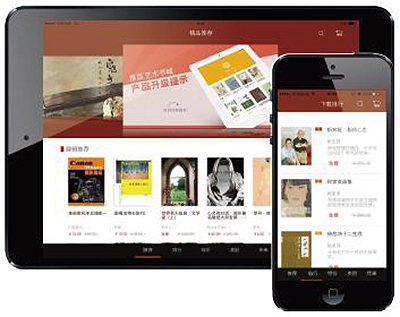 Art reading on fingers:
Artron Digital has cooperated with more than 50 domestic and overseas publishers , collects more than 5,000 art books authorized the copyright by them.
The art chronology provides easy searching and shows clearly Chinese art context to readers .
More than 1,500 art books read for free
Read the trial version for no signing up
High definition artwork pictures and original typesetting

Perfect reading experience
Books on sale everyday
Editor's choice , to get the spirit by one sentence
Rating of bestseller, to see what people read most
Share the good pictures and essays anytime
E-book transmission in wifi , just like to carry an e-book reader with you