Marketing and distribution of photography books
Distribution of photography books: Artron Art Bookshops located in Beijing, Shanghai, Guangzhou and Shenzhen contain three-dimensional art book wall, art books demonstration and marketing zone, multimedia experience zone and VIP experience zone to present art fans with true sense and art impact. They not only satisfy photographers' diversified book demands but also provide physical works with a high-level marketing platform. Since 2012, Artron Art Books has been ready to set up a retail network covering major cities of China. In April 2014, Artron's experience-based art bookshops were grandly opened in Guangdong Museum of Art and Dingyi Art Bookshop. In addition, Artron has made smooth cooperation with book, art and jewel exhibition in famous cultural sites of Shenzhen, Manet customization and K11 Monet Book Expo. In the future, Artron Art Books will cooperate with more art agencies and universities of China to explore more marketing channels of fine photography books with exact positioning.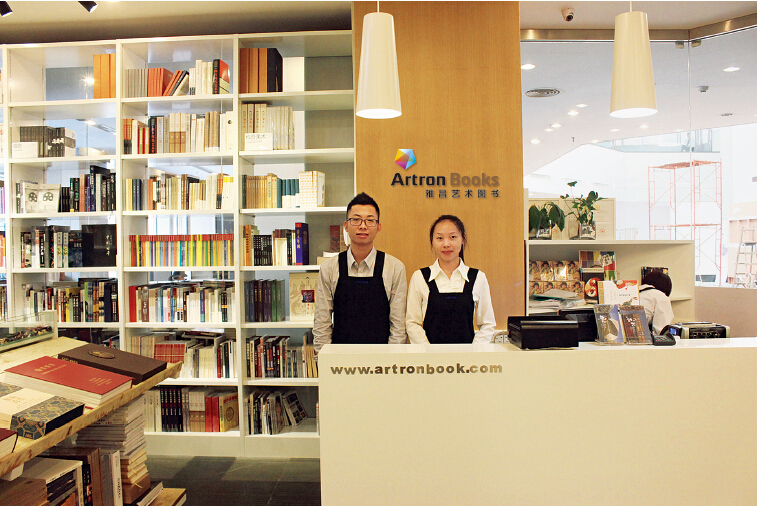 Art Library: Artron Art Books is committed to "fully collect all the fine art books around the globe". Now it has collected a great many fine art books published in Chinese, English, French and Japanese. Following "Artron's standards of art education", art books are classified on the basis of publishing year, art form, art school or other key words so that the art fans can follow up and quickly search their favorite art books.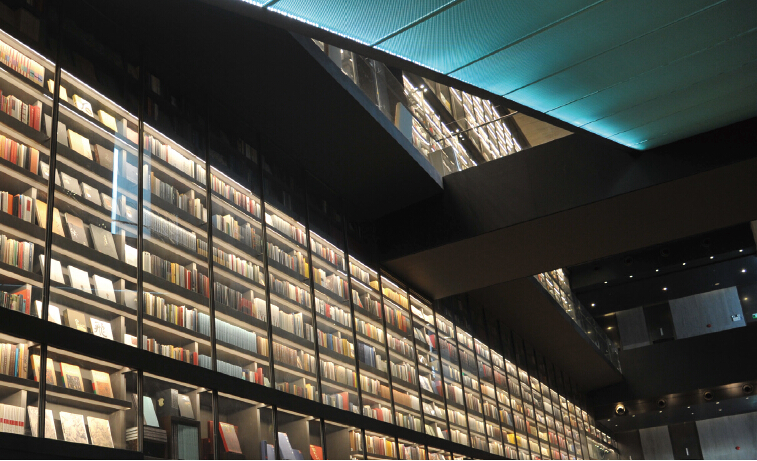 Art experience center: 1-to-1 adviser art books purchase guide; high-quality private customization; systematic and authoritative art education courses; colorful art activities; advanced IT applications

Books marketing
ebook.artron.net: It is currently the largest and most authoritative art book website written in Chinese of highest priority in the field of art with 500,000 daily browses on average and 100,000 real-name registered members. By integrating art and publishing resources both at home and abroad, ebook.artron.net has brought information of art books published at home and abroad to target readers accurately and systematically for the purpose of offering brand new art books and art education experience, and satisfying high-quality art books reading and art education demands. ebook.artron.net has achieved the goal of "facilitating entry of beauty of art into people's daily life" by means of offering such values as art appreciation and education, art collection and inquiry, art videos, art e-books, luxuries and decorations, gifts and presents.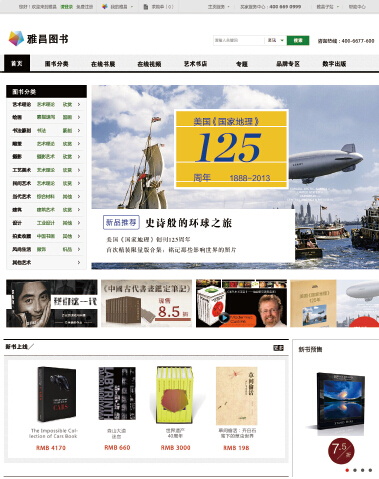 Digital publishing of photography books
Digital books reading platform - Artron Art Book City APP
Artron Art Book City is a mobile terminal product with a focus on art book reading developed by Artron Digital Publishing. It has collected over 5,000 kinds of art books with original authorizations of various major publishing houses as well as panoramic demonstration of art chronicle and development as a comprehensive service operation platform for photographers and art agencies to manufacture, release, demonstrate, promote and market art e-books. Based on Apple iOS and Google Android and other smart phones and iPads, it serves around 640 million smart phone and iPad users around the world to read at any time and place casually; fully cooperates with professional digital publishers and platforms abroad for the purpose of digital copyright output; fully demonstrate artists' achievements, represent their achievements in digital and genuine manner and interact with a great number of art fans.
Photography book planning
Art Book Planning Center: Artron Art Books is committed to carry out cooperative publishing projects of fine art books hand in hand with global outstanding publishers. In recent years, it has successfully introduced and published a series of fine photography books such as Phaidon's Art Museum, Book of Art, World Buildings in the 20th Century, A Glimpse of Old Civilizations and A Tour of World's Heritages in the WHITE STAR civilization series, as well as SM's annual great work A Mysterious Travel of Egypt.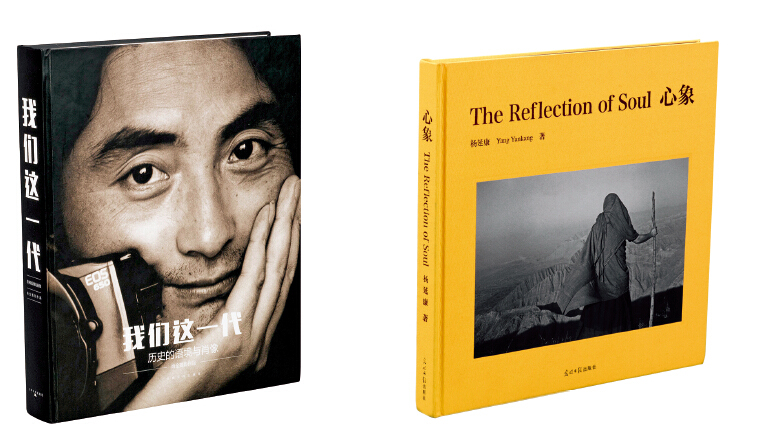 Photography books purchasing
Artron Art Books - Photography topic: it selects over 6,000 top photography books published around the world; gathers more than 100 photography masters worldwide; includes over 30 global leading photography publishing houses; provides photographic art fans worldwide with the richest and more comprehensive photography information; provides all art fans with the widest art horizons; presents a banquet of most visual impact in such an image reading age.
Photography books series: works of masters that you shall never miss - Series of approaching the masters; works of almost 100 top masters satisfy all of your expectation for great works.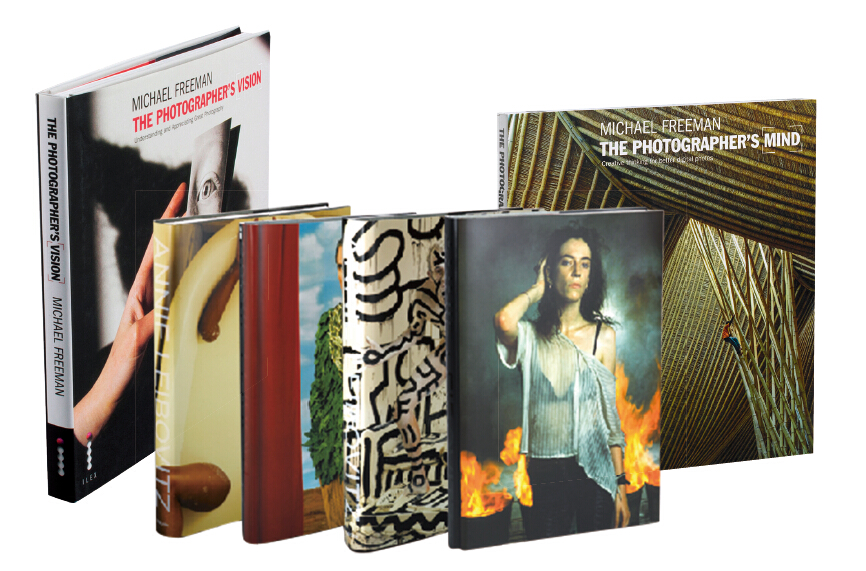 A striking and holy travel - documentary photography series: collections of almost 1,000 documentary classics lead us to witness the age with cameras and comprehend the world through images.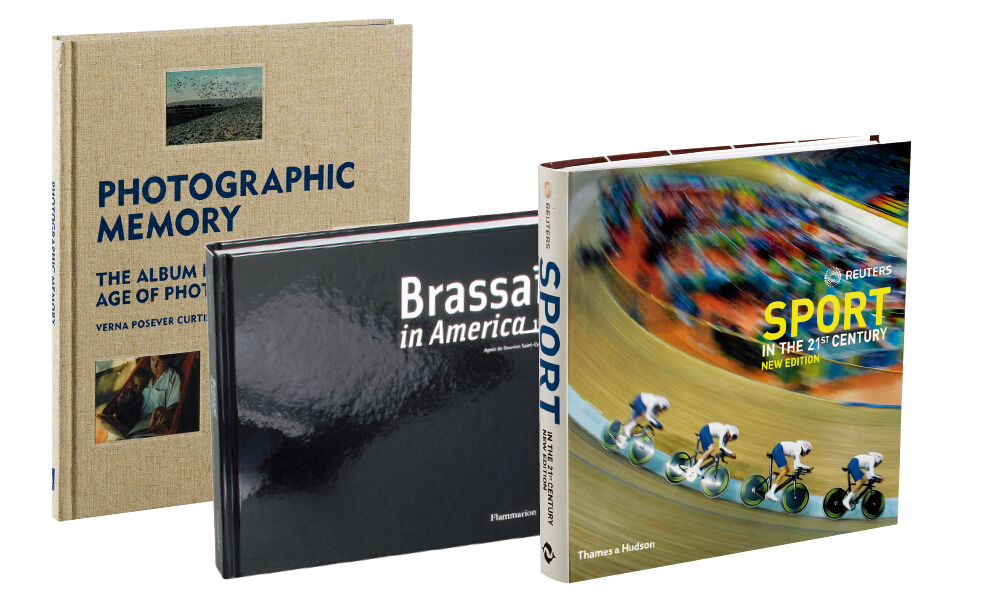 A visual banquet integrating light and shadow - fashion and commerce photography series: hundreds of thousands of images lead the mankind's fashion philosophy among changes and constants.