Image processing
Electronic color separation scanning: World-class equipment is employed to present faithful recovery of images and perfect digital demonstration of films.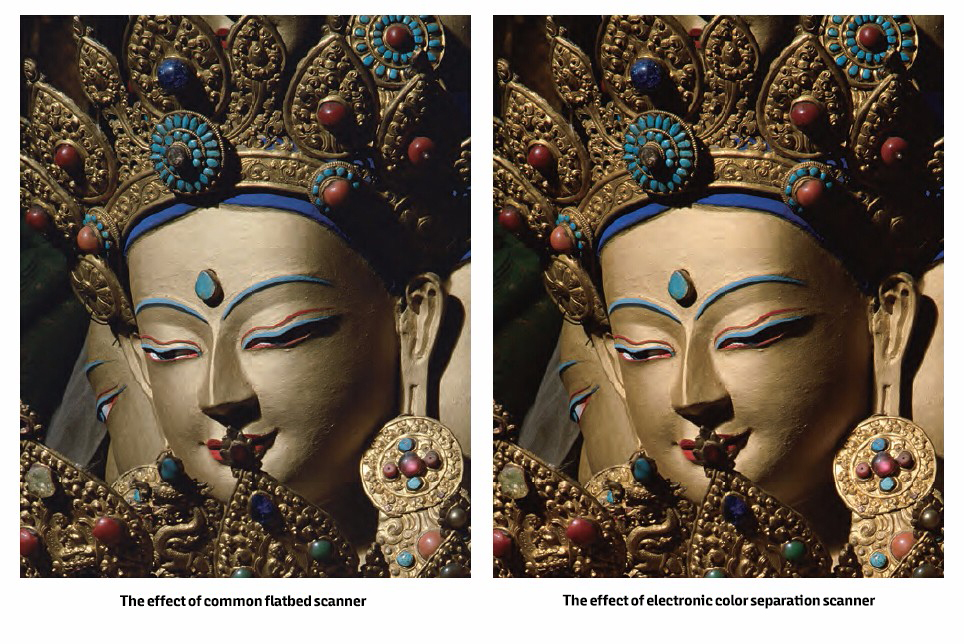 Accommodate full-size films: Satisfy application demands of maximal magnification and high-definition rendition of colors;
Image management
Color management: Artron initiated ACMS color management standards to truly present images since "seeing is believing".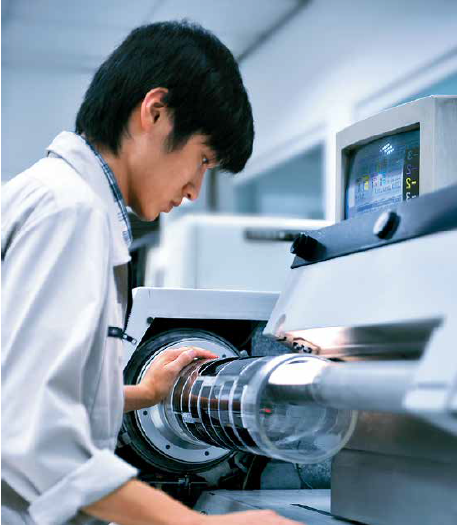 For the purpose of exact demonstration of colors in different input devices; Satisfy application demands of maximal magnification
Art assets: Data edit; data management; film maintenance
1、Data edit: Scientific data acquisition, edit and management platform; comprehensive and perfect art data organization standards; professional art data edit team.
2、Data management: Asia's largest art data IDC. There are three IDCs in Beijing, Shenzhen and Shanghai with emergency backup to ensure data disaster tolerance as much as possible and satisfy closest cloud-end access.
3、Film maintenance: Professional film storage device with constant temperature and humidity; separate storage of black-white and color films; perfect transfer and handover procedures; emergency treatment mechanism.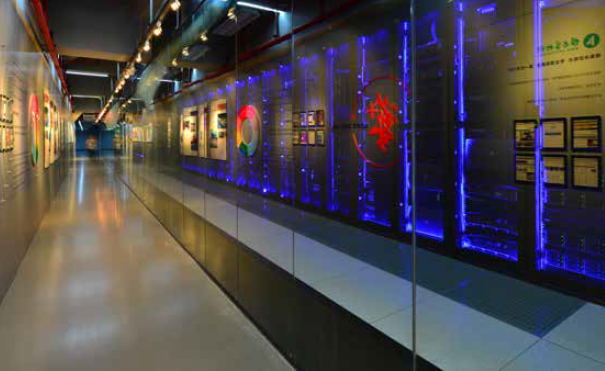 Image promotion
Photographers' official website: Upon www.artron.net, the world's largest China artwork portal, Artron's photography channel fully integrates information in the field of photography and attracts wide concern of artists and art fans around the world with its rich columns and blocks. It aims to horizontally promote fame of photographers and vertically mine the values of images to maximize the publicity effects.
Promotion on the homepage of the channel: In the focus on the homepage of Artron Photography, individual photographers' official websites are promoted for the purpose of maximal publicity.
Fully integrate and update photographers' information: Collect latest information of photographers and fully demonstrate photographers' profiles.
Demonstrate excellent works of photographers and make prominent their innovation styles: Demonstrate and make prominent photography in a logical way based on deep understanding of photographers and comprehension of public aestheticism.
Promote photographers from multiple channels: Set up specific promotions areas for new photographers with great potentials on the homepages of mainstream media, social intercourse platforms and vertical channels so that those new photographers may be more eye-catching in such a full space.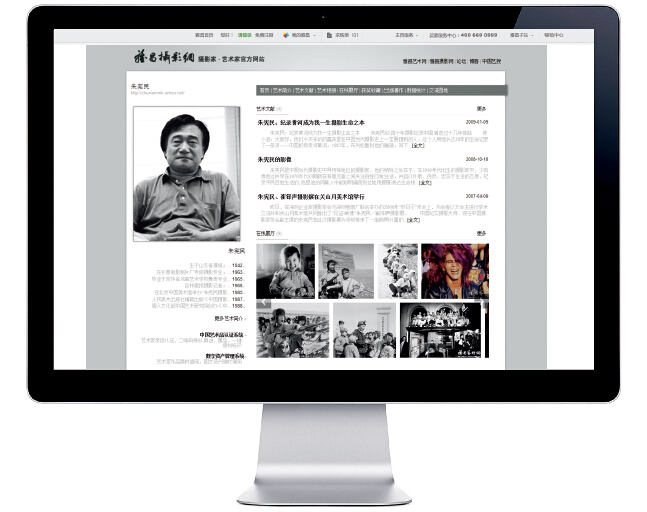 Online image demonstration: Extend values of images
Mine values of images from multiple dimensions and perspectives. Based on online exhibition planning of different themes and forms, photographers and their works enjoy more space to demonstrate their works more dimensional, alive and unforgettable. In addition to such online demonstration, some outstanding photographers and their works are selected for offline exhibition to present fully-dimensional image events.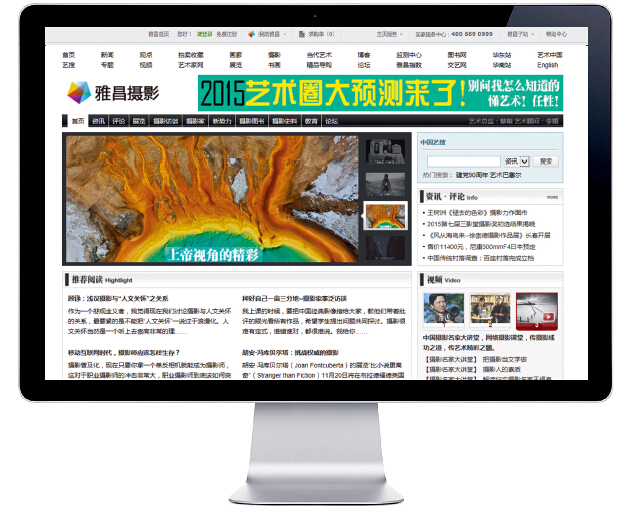 Auditorium of renowned photographers: Photographers may also carry out online video teaching by mean of Internet IT for the purpose of universal art education.