Hand in hand with more than 3,000 artists, Artron has made use of multiple technologies and integrated various resources to tailor an encyclopedia-like "Art + comprehensive services" to artists' needs. Through Artron's "Art + comprehensive services", artists' original works, literature and relevant art achievements are stored and managed in a digital way to provide comprehensive customized services of literature publication, exhibition planning and communication and promotion for artists, and enhance art inheritance and values in diversified forms.
1. Digital asset management for artists
Based on individual artists database, the digital asset management for artists carries out digital scanning, photography, standardized image processing of artwork and then input them to the database so as to maximize their applications in Internet, publishing and printing, exhibition, video documents, artwork duplication and derivatives development and artwork authentication. Following lasting protection of digital asset of artwork, they are widely distributed through various media so as to enhance their values and perform social responsibilities.
1.1 Official website for artists: Classical applications of individual artists database
VIP official website: The most authoritative, credible and comprehensive online exhibition platform; spread dynamic information of artists rapidly and timely; interact with artists and art fans; a window of art popularization.
Self-service official website: For artists' curriculum vitae, work promotion, work exhibition, exhibition history, album management, message management, homepage decoration.
Official micro-website: On the homepage of individual artists' official website at PC terminals is two-dimension code of individual artists' official micro-websites; one can browse artists' official micro-websites more conveniently at any time and place by concerning artists' official micro-websites and WeChat and input artists' names; unique two-dimension scanning and concerning technology is applied in individual microblogs, blogs and even books, so one can concern individual artists' official micro-websites after scanning.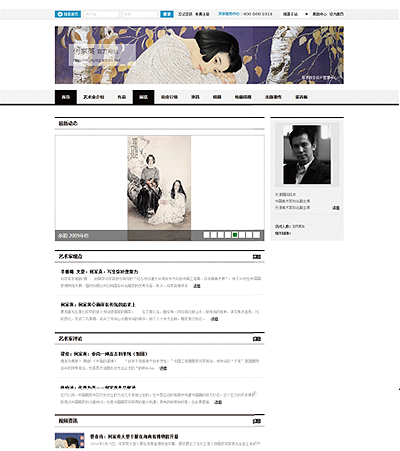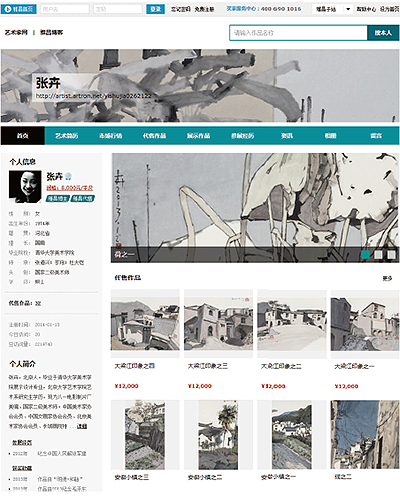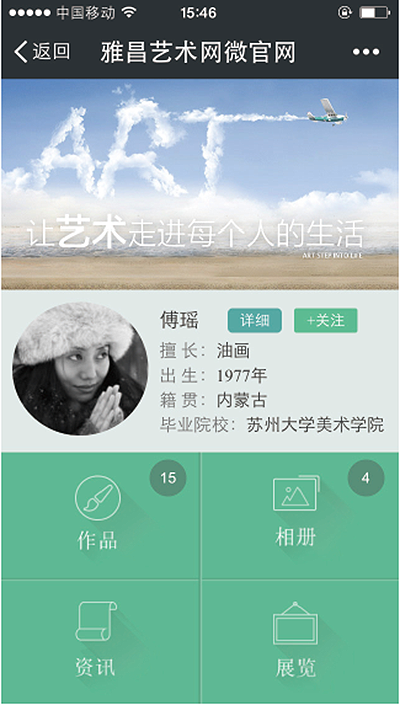 1.2 Full Collection of Artists Literature: Based on Artron's huge core data resources and advantages of comprehensive publishing services, the Full Collection of Chinese Artists Literature is a publication of unique, hardcover full collection of artists by means of individualized and customized digital assets of artists' works, albums, articles and publications.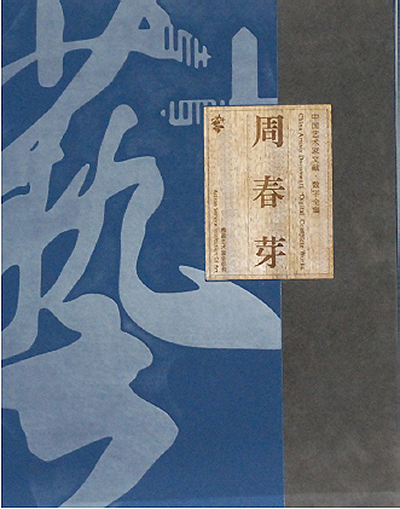 1.3 Image and text processing: Automatic digital photography acquisition; Cruse super high-precision stereoscanning acquisition; high-precision roller electronic color separation acquisition; unique ACMS color management system; global leading old image recovery technology; a service team with over 20 years of image and text processing experience.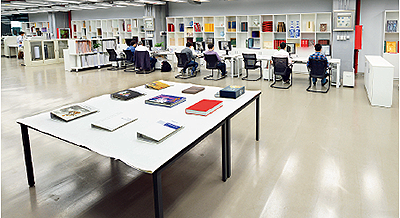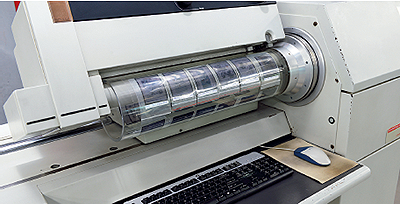 2、China Artwork Authentication Filing
China Artwork Authentication Filing is a comprehensive artwork authentication management service for the purpose of artwork authentication and filing in the art market. Starting from the origin of artwork, the service carries out such measures as artwork authentication, high-definition image acquisition, artwork DNA data extraction, data storage filing, copyright registration filing and filing database inquiry so as to produce a unique, authoritative, traceable and query "ID card" information, and provide strong guarantee for the sound and orderly development of China's artwork market.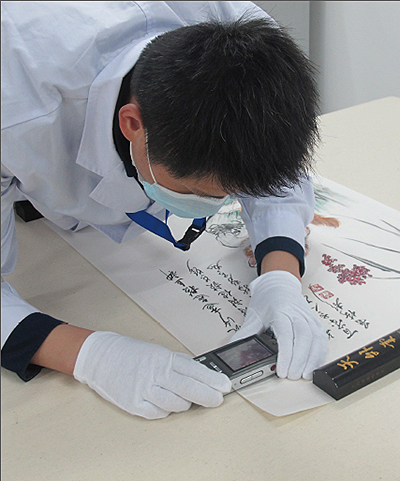 3、Promotion
Based on www.artron.net, the world's largest artwork portal, it makes use of internet resources to build a special exhibition space and a brand new communication platform for a wide range of curators and artists. Meanwhile, upon Artron's powerful resources, the offline exhibition provides peripheral services including exhibition planning, exhibition hall design, on-site exhibition and exhibition booklet preparation during the course of serving artists. At present, based on a complete service network covering Asia, America and Europe, it's committed to provide the most professional and quality exhibition services for artists.