Products & Services
Solutions
About Us
Artron Shopping Mall
Artists' Integrated Services
Culture and art is the brand of the times, artists, art institutions in different periods of time to draw the mark of that time, so that the whole history of human history, the development of the track, a precious. Artron integrating their own resources, dedicated to providing comprehensive services for artists, art institutions, let the culture and art can be protect and inherit, realize the maximization of a vast number of artists and art institutions.
Award of Art China
"Award of Art China·Annual Influence" (or Award of Art China) is an annual art appraisal activity launched by www.artron.net, the world's largest China artwork portal, in 2006 jointly with 45 authoritative persons in the field of art and with great support of more than 100 media. It aims to make a year-end conclusion and appraisal on artists, art events and art markets.
Such academic activity is a key platform jointly participated by professional referees and art fans for the purpose of promoting outstanding Chinese artists, artworks and art events in the field of art.
Its vision is to build "the topmost prize of art for Chinese".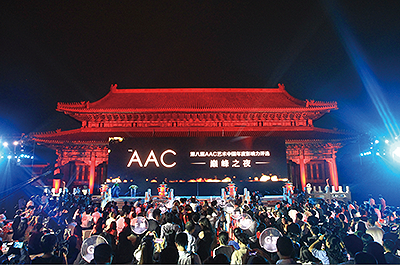 copyright reserved 2018 Artron Art Group Copyright Guangdong ICP Preparation 06016259 Beijing Public Security Preparation 110105012903

Top