1 New book promotion
Based on www.artron.net, the world's largest and most important China artwork portal online and Artron's clients offline, it serves members of www.artron.net, professional art circles, high-end art organizations, entrepreneurs and related parties by presenting an exact distribution system of fine art books.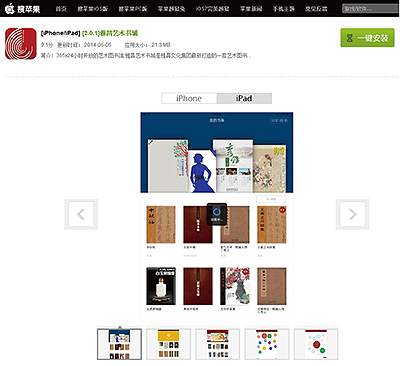 2 Art book purchasing
In 2014, Artron founded its first art center in Shenzhen including Artron Book Museum covering about 3,900 sqm, a monumental art book wall of about 50*30m in addition to a gallery, professional photography floor, multi-functional lecture hall, outdoor theatre, IT exhibition center and other aesthetic space.
Artron Art Books provides fully new art books and education experience to satisfy high-quality art books reading and education demands. Based on a strong digital system, Artron is building an authoritative art education center, an art market information exchange and comprehensive art service platform with art books as its core so as to advocate fully new aesthetic life with unique art experience.