Perspective determines viewpoints while professionalism originates from data in the top art service platform
www.artron.net provides galleries with gallery yellow pages, agency homepages, media videos, ad release, information report, exhibition advice, online & offline exhibition and art activities (such as Award of Art China).
1、www.artron.net: It provides galleries with agency homepages, media videos, ad release, information report, online & offline exhibition and art activities (such as Award of Art China). Oriented by the market, it has made differentiated marketing strategies and a communication model integrating ad, public relations and promotion as well as complete and new standards of internet marketing services including internet ad effect evaluation. Founded in October 2000, www.artron.net has become the world's most important professional portal to China's artwork, most active online interactive community, and most important art service platform to seek, purchase and authenticate artwork. With professional media information service and artwork transaction guide service available, www.artron.net has created wonderful artwork exchange, purchase and collection experiences for artwork purchasers, collection fans and businesses, and fully maximized the values of the transaction parties. As the most popular brand in China's art circle, www.artron.net owns over 1.3 million professional members and eight million daily browses, ranking among the top 300 in Alexa Chinese. The platform sets up many sections including comprehensive art information, art homepage, authentication and filing, art market monitor agency (AMMA) and artso to build a top art service platform by means of full-range comprehensive artwork services.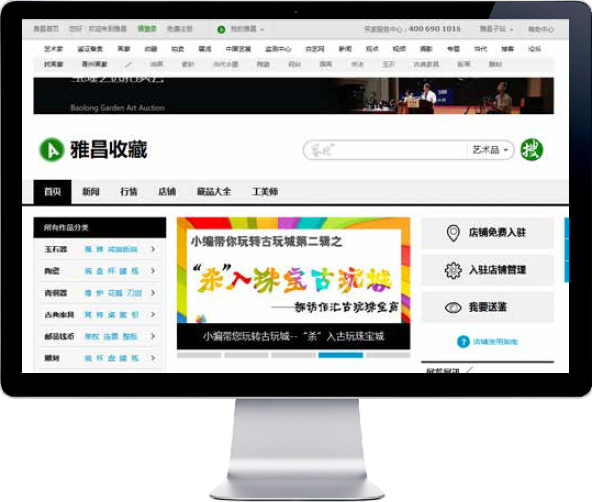 2、Artron Gallery Yellow Pages: As China's first more comprehensive gallery database and most practical directive internet search engine, Artron Gallery Yellow Pages provides over 3,000 galleries across the nation and their agent artists with all-dimensional online promotion services in unprecedented yellow pages, and bridges communication between collectors and galleries so as to make artists' inquiry and collection channels more smooth. Moreover, it gathers detailed background of over 3,000 galleries, artists and artwork exhibition information in Mainland China, Hong Kong, Macau and Taiwan. Its advanced related search can help users obtain exact and latest exhibition information; its super-strong map search functions can help users check positions of galleries conveniently and plan their art appreciation travel more reasonably.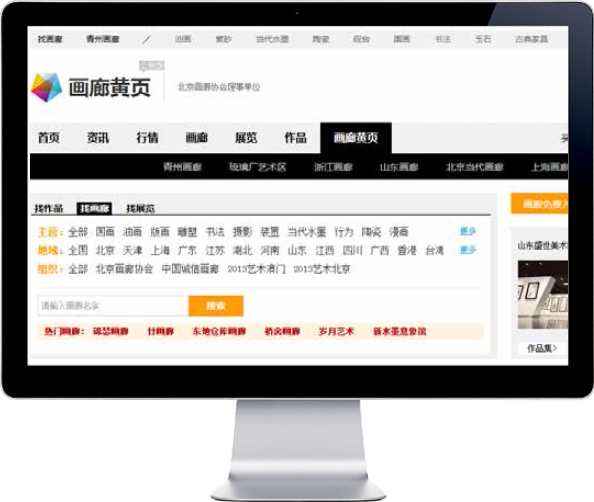 3、Artron's gallery homepage: Artron's gallery homepage www.gallery.artron.net is a shopping guide that www.artron.net customizes for art market users, offering the most comprehensive and latest information about gallery works and artists, artwork consumption guide, investment and collection both at home and abroad so that the art market users may obtain true and valid information services. The huge resources available from over 1 million members of www.artron.net and art collectors' platform provide the gallery with independent internet space where artists and their works and exhibitions are demonstrated. Meanwhile, the gallery has its own operation backstage to timely upload latest information, exhibition and works for exchange with collectors and art fans.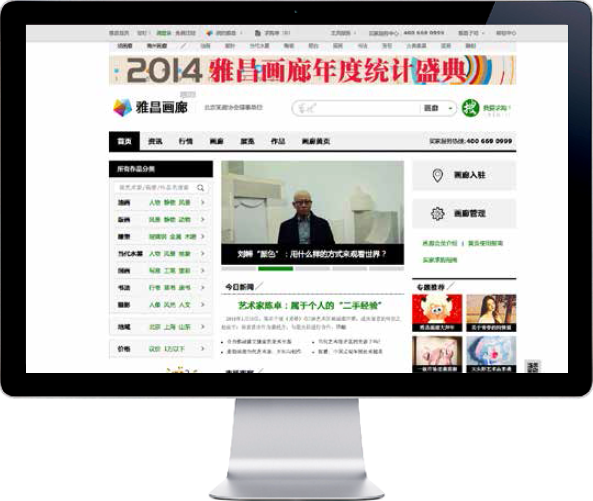 4、Media videos of www.artron.net
Artron Shows You Exhibitions: It captures exhibition details from professional perspective and fully demonstrates the art thoughts conveyed by the works by various photography means. It mines the deep essence of works from the interpretation of guide and fully promote the artists' art philosophy based on interview with the artists and comments by the distinguished guests.
Product standards: High-definition photography; three elements including exhibition venue, exhibited works and interview; duration of 18 to 20 minutes.
Places for promotion: Stay on the key news of the homepage for 1 day; on the exhibition appreciation of video channel for 2 days;
Content: 1 special exhibition topic and 1 report with texts and images included
Figure Interviews: It is an interview program customized for artists and art representatives. Through interviews with artists, it fully demonstrates artists' insights of the industry, their understanding of the dynamics and deep interpretation of individual art pursuits.
Product standards: High-definition photography at constant venues, brief introduction of distinguished guests at the beginning, duration of 20 to 30 minutes;
Promotion standards: Stay on the key news of the homepage for 1 day; on the Artron Observation of video channel for 2 days; 1 special interview topic.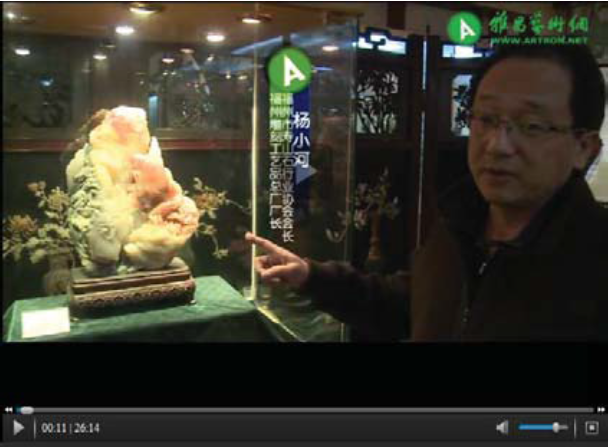 Gallery Stories: Based on dialogues and interviews with gallery hosts and agencies with successful experiences both at home and abroad, it presents their stories, survival secrets, successful experiences and art careers of the hosts. Its reports may include texts, images, videos and special topics.
Products standards: Duration of 30 minutes for each single video including two parts
Content: Including gallery profile, shopping guide and academic discussion
Promotion standards: Stay on the key news of the homepage for 1 day; 1 special interview topic of gallery stories, special column of Gallery Stories in the special video zone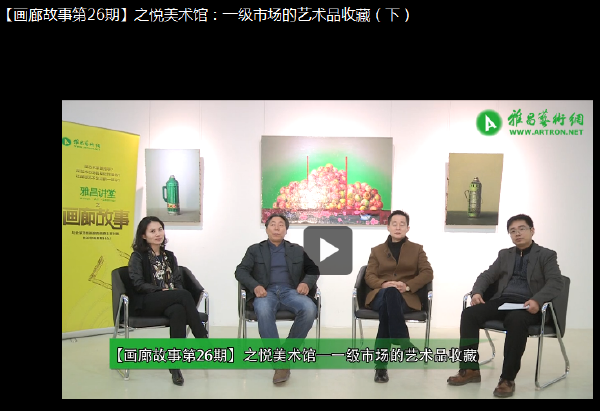 Artron Round-table: Being an offline high-end forum, it invites senior advisers of Artron Institute, leaders of art circle and parties of events to interpret and analyze some subjects so as to make professional comments on the trend and principles of art industry, and discuss current hot academic topics, phenomena and data research reports.
Content: Major viewpoints of distinguished guests and full range of round-table discussion
Video duration: 40 minutes
Promotion standards: Stay on the key news of the homepage for 1 day; 1 special round-table interview topic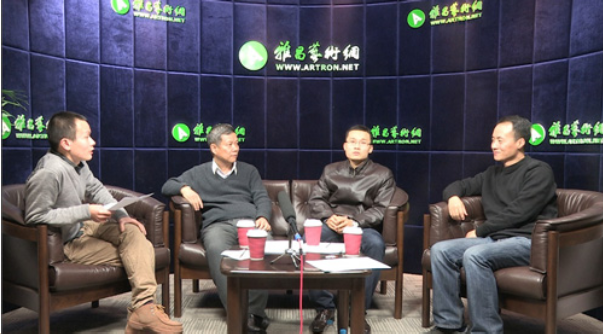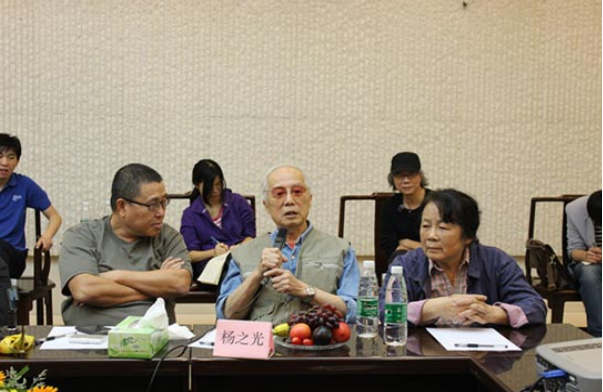 Artron Lecture Hall: It is committed to present art fans with the latest trend of art and dynamics of art markets, bridge China's elite artists and the general public in the form of salon lectures, and deliver college academic discussions and public lectures made by artists, art museums, galleries and exhibitions.
Product standards: Duration of 30 to 40 minutes for each single video
Content: Profile and full process of lecture, special features of the lecturer and background information
Promotion standards: Stay on the key news of the homepage for 1 day; on the Artron Lecture Hall of video channel for 1 day, page focus on Artron Open Course, special video zone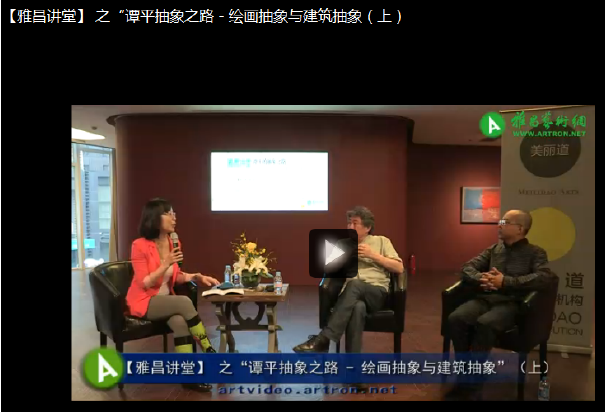 5、Ad information at www.artron.net
Ad at www.artron.net: Artron Gallery Channel - China's most comprehensive artwork gallery yellow pages and the most authoritative service and information platform in gallery industry.
Special Topics: They are special reports about images, texts and news of artists' exhibitions edited and prepared by senior advisers of www.artron.net. On separate pages, the special topics include introductions, activity dynamics, background, media comments and netizens' messages, and mine the deep values of exhibitions news, carrying out simultaneous art education for exhibitions and comprehensive publicity for artists' activities.
Image and Text Live: Artron's Image and Text Live is a kind of service in which the activity scenes are simultaneously released in the forms of images and guests' speeches texts on separate pages of www.artron.net. It can break regional restrictions of artists' exhibitions and seminars, and cover art fans around the world so that they can join the activities from the very beginning.
Art circle information: Artron's Art Circle Information is an electronic weekly released by www.artron.net. As long as you register with www.artron.net free of charge, we will deliver key art news in e-mails regularly once a week and help you grasp art circle dynamics at any time.
Exhibition Recommendation: It recommends latest offline exhibitions in posters, covering exhibition posters, dates, venues, sponsors, forewords and related news.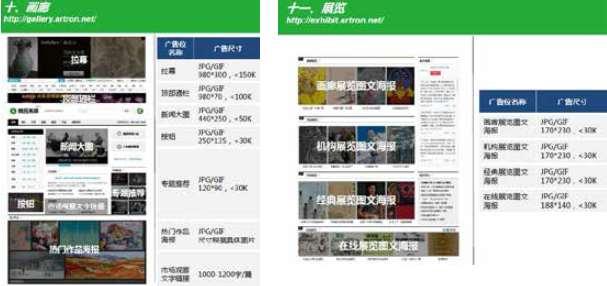 6、Online and Offline Exhibitions: Based on www.artron.net, the world's largest artwork portal, and internet resources as well, it builds special exhibition space and a brand new communication platform for a wide range of galleries, art agencies, curators and artists. Upon Artron's powerful resources offline, it provides peripheral services including exhibition planning, exhibition hall design, on-site exhibition and exhibition booklet preparation during the course of serving galleries and other art agencies. At present, based on complete service network covering Asia, America and Europe, it's committed to provide the most professional and quality exhibition services for galleries and other art agencies.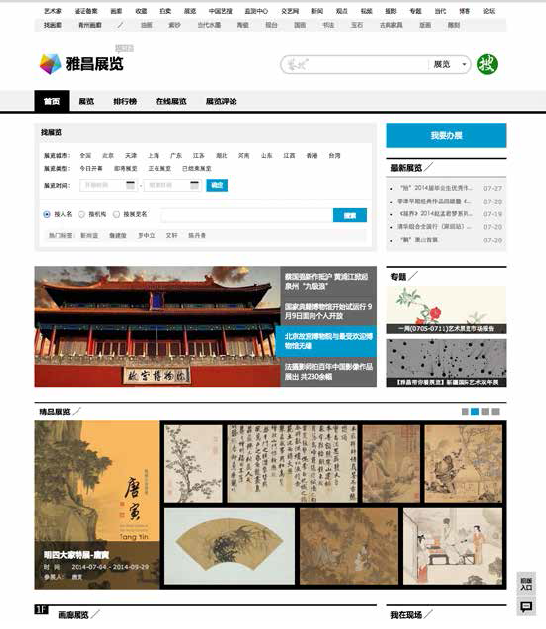 7、Award of Art China: "Award of Art China·Annual Influence" (or Award of Art China) is an annual art appraisal activity launched by www.artron.net, the world's largest China artwork portal, in 2006 jointly with 45 authoritative persons in the field of art and with great support of more than 100 media. It aims to make a year-end conclusion and appraisal on artists, art events and art market.