Show every detail and represent art classics
Upon professional art accomplishment, Artron provides complete printing services covering photography, scanning, planning, design, text and image processing, art printing and art binding. Meanwhile, printing is integrated with artwork for the purpose of individualized art innovation.
1、Digital artwork photography and high-definition stereoscanning
Digital photography - Digitized super-fine image acquisition: Equipped with super high-definition, 70 million-pixel professional digital cameras; experienced photographers and capture spotlights of works from art perspective.
Duplication-level scanning - High-precision stereoscanning: 420-megapixel three-dimensional scanner can help exactly identify and maintain the fine unevenness of materials of original works; LED cold light source is used to ensure no damage on the original works and accomplish scanning of large-size artwork easily.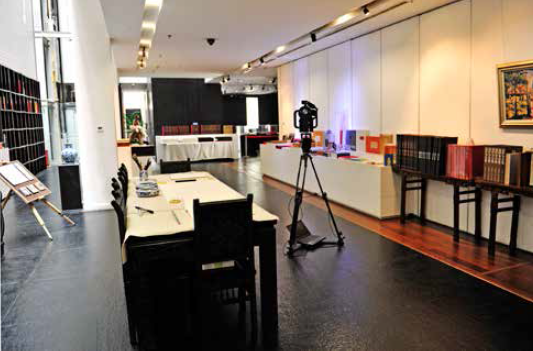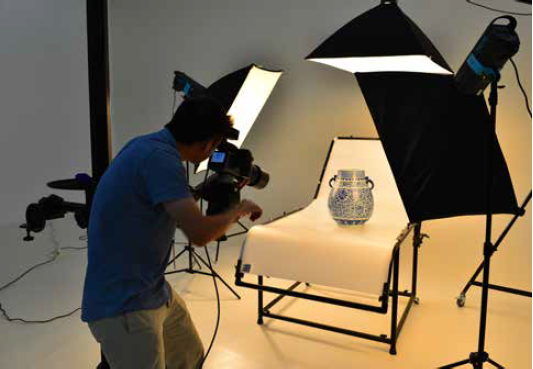 2、Planning and design: Artron's strong design center will accompany you to do designs and innovations, trying to bring out the best of design philosophy and artwork connotations to each other, fully interpret the artwork essence through the elegant appearance so as to present perfect combination of the artwork content and form, and present its unique quality from inside. Artron has established strong design centers in Beijing, Shanghai and Shenzhen, and employed a team composed of 70 designers full of innovation and rich experience. They have designed over 10,000 types of book in total. In addition, they have a good command of the latest printing technology, materials and binding processes, being capable of perfectly integrating design with processes, materials and printing so as to provide clients with professional innovative services.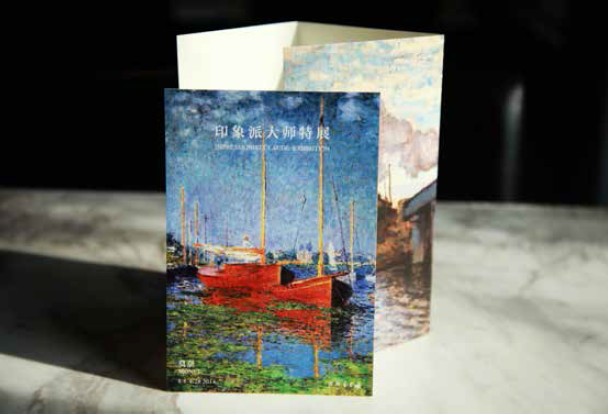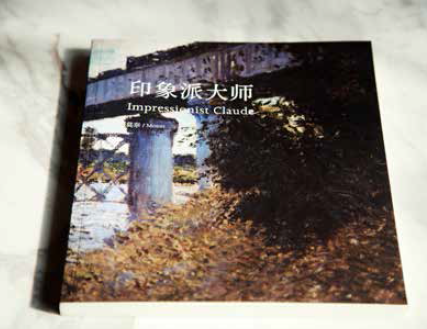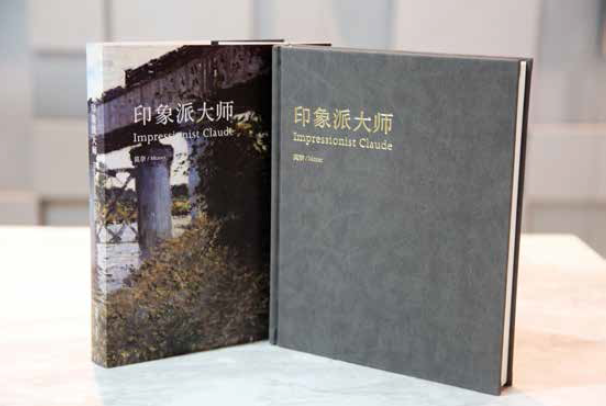 Industrialization of designs:
Modularization of designs: Many design modules are available for hardcover, paperback albums, individualized manual books, album artwork and calendars, including covers and texts, for clients to make rapid choice of design programs.
Individualization of designs: Prints, aliens, personal binding and other design elements are added to albums to increase their values of collection and more approach and direct individualized demands of galleries and artists.
Digitization of designs: A design database is available on PC, iPAD for designers, salesmen and clients to inquire and reference.
3、Image and text processing / color management
Image color processing has always been Artron's core technology with Asia's largest image processing center and world-class electronic color separation devices;
Hundreds of senior image processing engineers of over ten years' of professional work experience and research background abroad ensure high-quality acquisition of original information;
Following practices over the past decade, western printing experts are invited to help Artron establish a management system covering image analysis, input, alignment, output and evaluation as well as control on surrounding temperature and humidity, ACMS (Artron Color Management Standards) with self-owned intellectual property right, and a full-range color management system from prepress image processing to standardized control of printing process.
4、Art printing: Upon art accomplishment, research capacity, technological strength, international standards and corporate culture of professional art printing and high-caliber artwork manufacturing, Arton is able to provide galleries and art agencies with world-class professional printing services.
Chroma Centric: Artron has made innovative development on printing technology. Its Chroma Centric TM color process optimization technology set off a technological revolution in printing.
Image data acquisition by lab standard--true color, most complete image information
Full-process printing color management--accurate color restoration
High-precision printing--eight times more precise than common printing
Enhanced ink formula--25% larger than color gamut of common printing
Intelligent data control process--30% denser than common printing, accurate to 1% in dot control
Sepiana Showing: As Artron's independently developed black-white image printing technology, Sepiana Showing has become a subversive printing technology in black-white printing field, not only perfecting color management including prepress toning but also controlling cold and warm printing for black and gray images to improve printing quality of black-white images. Compared to traditional black and white printing technology, Sepiana Showing has advantages such as more accurate color preview, purer black and white colors, richer image depths and more stable printing quality.
More accurate prepress color presentation
Purer and clearer black and white
Richer image level
More stable printing quality
Waterless printing: It can produce clear images with full dot ink and saturated image & text colors, suit art printing with strong color expression; IPA-contained fount is not needed during printing to weaken the impact of CO2 on the environment; Waterless printing can save water resources enormously to contribute to environmental protection.
FM Screening Printing: FM screening printing is prominent in fine color transition, especially in highlighted and darkened areas; For art prints containing complex details and rich color transition, FM screening printing can eliminate moire and save the most complex details.
Digital printing: It can satisfy art clients' demands to make individualized collections, albums, pamphlets, wall calendars, greeting cards and desk calendars, provide one-stop design and printing services and satisfy clients' individualized demands for different time, place, content and quantity, offer internet data exchange for the purpose of cross-regional non-barrier printing by the printing enterprises for their clients.
5、Art binding: Artron has continuously improved saddle stitching, adhesive binding, hardcover binding and other traditional processes, and accumulated many successful experiences in lamination, hot stamping, UV and embossing. To satisfy increasing demands of art clients for binding, Artron has creatively developed many binding forms of uncommon art features upon new materials and technologies. In addition, mature technology standards have been established to ensure making elegant art print work and enhance general art flavor.
Luxury wood carving hardcover: Artron has a professional team of more than 60 members, which provides fine binding integrating traditional technology with modern fashion; Artron retained several design masters as art directors to provide professional art direction, thereby comprehensively enhancing the artistry of prints; Collection-level gifts display the artistry and dignity of prints.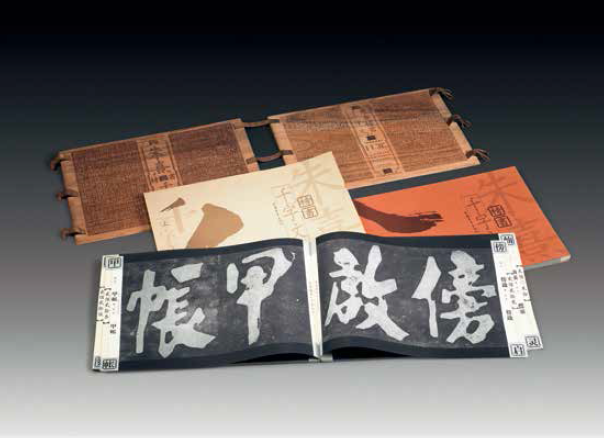 Super-large hardcover books: Artron independently developed a special production line to produce super-large books and owns processing technologies with independent intellectual property rights; Grand deluxe books display royal temperament, are suitable to display grand epic themes and are sold in Europe and America; Artron prints chronicles exclusively for time-honored art agencies, major art events and grand cultural themes.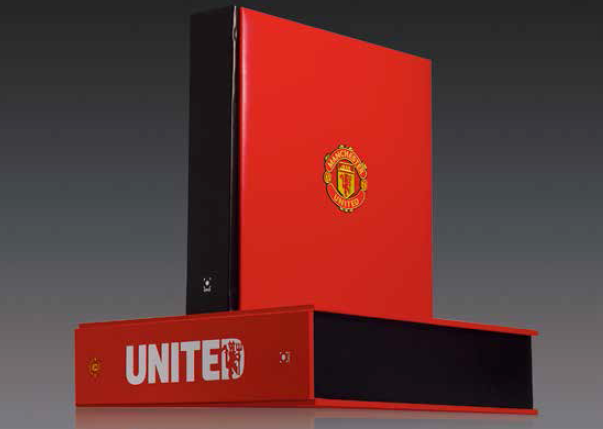 Antique thread-bound hardcover books: Artron integrates traditional thread-bound with modern ideas, and develops antique thread binding to create artworks with historical charm and Chinese style. To cater to market demands, Artron has developed art prints bound with valuable metals, stones, fabrics, PVC and other materials.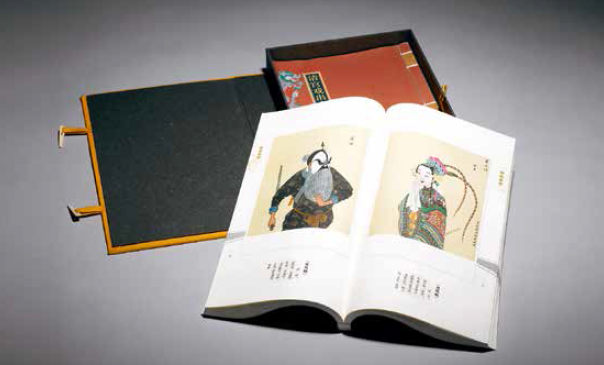 6、High-emulation calligraphy and painting duplication: Based on inheritance and protection of world cultural heritage, relying on rich experience and high-level color management standard in the field of art printing, Artron has successfully resolved technical problems of duplicating artworks on different media like canvases, silk scrolls and rice papers, and can provide the circles of fine arts, museum and collection as well as institutions disseminating cultural artworks with high-emulation calligraphy & painting duplicates displaying the verve of originals. In cooperation with renowned domestic and foreign museums, art galleries and artists, Artron has long been engaged in authorized high-emulation duplication of artworks such as ancient Chinese calligraphies and paintings, modern and contemporary Chinese calligraphies and paintings, and classical Western oil paintings to make art treasures "confined to palaces" accessible to common people, thus making positive contributions to enhancement in national artistic accomplishment.
High-precision image data acquisition: Artron has 420-megapixel Cruse mobile stereo scanner and 56-megapixel Hasselblad camera so that acquired image data have rich levels and high precision, truly restore the original state of works and provide high-precision data source for high-emulation duplication.
Professional image processing: Image color processing has always been Artron's core technology. Artron boasts world-class electronic color separation devices and Asia's largest image processing center. Professional image processing engineers and Artron's exclusive ACMS color management system processes digitalized works to create standard duplication-level files.
Self-made special materials: Artron developed a series of special materials like canvases, silk scrolls and rice paper through repeated tests and researches to meet the need for high-emulation duplication. Duplication materials independently developed by Artron, such as coating liquid, rice paper and silk fabric, are close to originals such as vision and touching.
Giclee+: Giclee+, a technology of micro-spraying output of collection-level artwork duplicates, is a duplication-level standard totally different from printing; Duplicated artworks are resistant to light, water and ozone, and maintains the colors of artwork duplicate for 80 years.
7、Book artwork creation: Based on demands of galleries, Artron's creation center has extended its creation of albums and other publications by not only developing albums of limited editions and collection levels but also assigning strong sense of art and design to books. While making albums for galleries and artists, Artron has created book artworks based on albums and works jointly with artists. Book artwork is a kind of work presented in the forms of book or book-like object. Since artists may boldly decide its appearance and other elements, they may look very strange or even totally abstract - only a concept of book but without any word or identifiable image.
Book artwork provides new creation space for galleries and artists.
There are more values of collection and business in book artwork than in album.
Thanks to book artwork, breakthroughs are made in the single-type album publications in galleries with new conclusions explored in exhibitions. Artron has carried out joint creation and business cooperation with galleries and artists.